With many people starting to return to the workplace we though it might be a good idea to remind everyone of a few desirable elements that make a good office workspace.
To sit or not to sit
A question that commonly gets posed to us is should I get a sit and stand desk. In the ideal world the answer would be a resounding yes. Unfortunately, this isn't always possible.
Workstation Set Up
Adjustable workstations are a must because we are all individuals when it comes to body composition, so we never want to see a one size fits all approach.
Here are a few things that we think need to be considered and addressed regardless of whether you are sitting or standing:
Desk:

Height needs to be adjustable.
Set in a way that allows you to rest in a comfortable position with your arms close to your body and bent approximately 90 degrees at the elbows.
Be sure not to store anything under the desk that might restrict your leg space.
The desk surface should be uncluttered and ideally have a finish that won't cause glare or reflection.

Chair:

Height, angle of tilt, back and arm rest positions need to be adjustable.
A five star base is preferable for stability .
If the chair has wheels it is best for them to be multi directional.
Should be set up so that your thighs are approximately parallel to the ground and your feet rest comfortably on the floor (if not then a footrest is recommended as detailed below)
Ensure you are sitting with your entire back in contact with the back rest.
Adjustable lumbar support option is good but not vital (there are lumbar support products designed to be fitted over an office chair if needed).

Footrest:

If the workstation height can't be adjusted, then a footrest should be supplied to facilitate a comfortable sitting position with your feet resting on this rather than hanging in the air.

Keyboard:

Should be positioned directly in front of you, within comfortable reach.
Needs to be adjusted so that your wrists remain in a neutral position. If this isn't possible then wrist rests may need to be considered.

Monitor:

The top of the screen should be at approximately eye level.
The monitor should be placed approximately an arm's length away.

Lighting:

Ensure the workstation has adequate light to prevent eye strain.
Ideally, the light would fall from the side to reduce reflection from the workstation surface.
Make sure you can set up the workstation to avoid any glare. This would involve positioning the monitor away from windows, or where this isn't possible, having blinds in place.

Telephones:

Make sure they are placed within arm's reach.
Where possible make use of a headset or speaker option to remove the possibility of getting yourself into a poor posture while on the phone.
I can either sit or stand but how long should I do it for?
If you can transition between sitting and standing it's important to consider the following:
Pick the right position for the right task!

Make sure you can maintain the guidance detailed below when doing a task in either sitting or standing.

Don't spend too long in either position.

It's best to alternate from sitting to standing (and vice versa) every 30-60 minutes, as able.
Clinical Gems
Don't be afraid to change up what you are doing to give your body a break. By doing this you are giving a break to the muscle groups involved in that task. You might even find it helpful to set an alarm as a reminder to change things up!
See if you can put your printer in another section of the office away from your desk. This will give you the perfect excuse to get up regularly.
What about some exercises?
There are several exercises that can be done in the office to relieve muscle tightness. See our stretches here.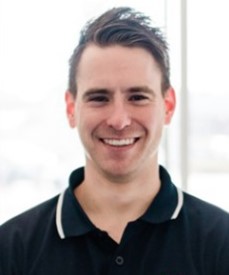 Bachelor of Physiotherapy (Honours)
Partner at Macquarie Physiotherapist
Stay Fit Movement Advisor