Do you have pain right now?
Whether you have an injury, you've just had surgery or you're suffering from niggling or chronic pain, our physios can help.

COVID-19 Update
Physiotherapy clinics all remain open and continue to adhere to all government health directives. We do offer telehealth consultations if you are unable to attend the clinic.
The exercise centre/gym of Macquarie Physiotherapy will be closed to all casual visitors and members as well as the ERAA classes during lockdown.
The gym services being provided at this time are 1-on-1 sessions with our 3rd party and private clients.
Relieve pain, increase mobility and improve your quality of life
Your care is our priority. Our physiotherapists create a personalised treatment plan to address the underlying cause of your pain or injury, not just the outward symptoms. We offer a broad range of treatments to help you move well and stay active.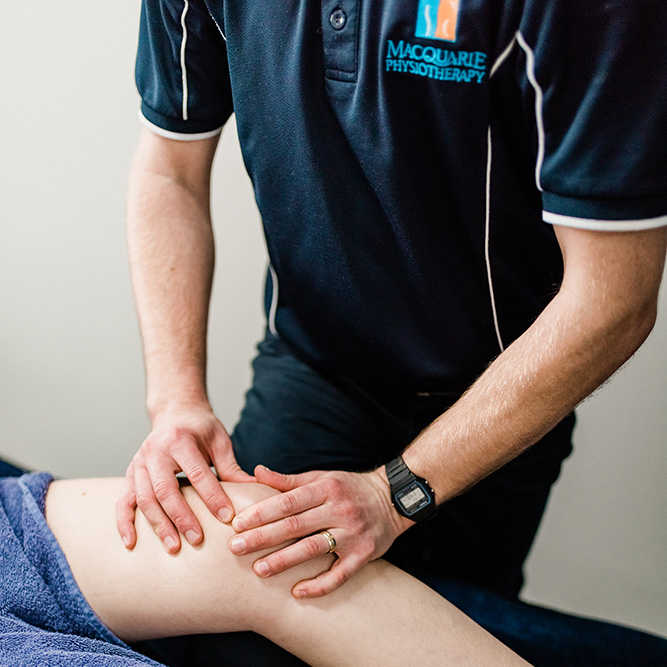 Our COVID-19 Commitment
We aim to continue to provide the high-quality service you are used to in the practices and the gym.
Our staff are maintaining the high hygiene standards such as regular hand sanitising and disinfection of hard surfaces as outlined by NSW Health
Our reception staff are screening people for high risk factors, so please do not be offended by extra questions you may be asked when booking appointments.  We do ask that if you have any flu like symptoms or feel unwell that you cancel your appointment (no cancellation fees will apply).
If you have close contact with anyone returning from overseas, we ask that you please contact us via phone to discuss if alternative treatment options such as video or telephone consults are required.
Our staff have been asked not to come in if they feel unwell, particularly with flu like symptoms.
We are committed to supporting public health authorities with any identified cases or concerns of potential transmission in the community and believe that transparency is key to everyone's safety so rest assured that if we have confirmed cases in our premises we will be alerting public health authorities and taking responsible steps for the good of the wider community.
At this stage though we are still open and look forward to continuing our excellent services with you and our community.
For everybody, staying fit and healthy will be one of the best defences against this virus so apart from letting us continue to help you – eat well, rest well and get some regular exercise.
Kind Regards
The team at Macquarie Physiotherapy and Exercise Centre
Macquarie Exercise Centre
The Exercise Centre has the equipment and the qualified, experienced staff you need to help you to get the best out of every workout.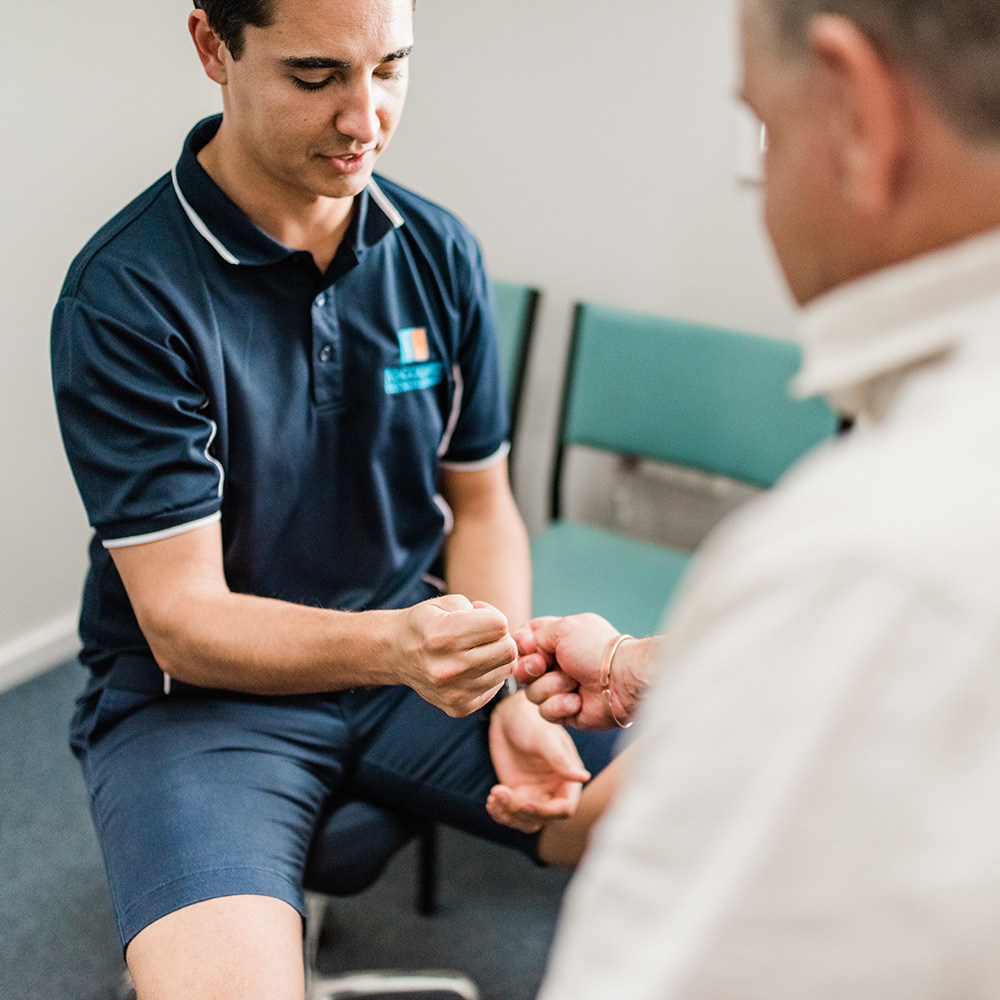 Do I need a Physiotherapist?
If your body isn't performing well at the bio-mechanical level, you'll run into problems and develop imbalances that can lead to pain or injury. Doctors often recommend physiotherapy after surgical procedures to speed up the recovery process.
Your physio will look at the factors that contribute to joint and muscle pain. Next, we'll recommend a treatment plan to address the underlying cause of the issue. This holistic treatment approach reduces the likelihood of the issue recurring and getting worse.